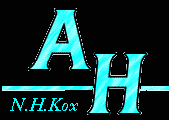 Bimini, Bahamas, Island retreat of visiting artist Norbert H. Kox


Watch "AT THE END OF THE WORLD" video by British film maker Jan Bednarz. Filmed in Bimini, Bahamas, Includes apperances of Ashley B. Saunders, Piccolo Pete and other native Biminites. Special appearance of Norbert Kox as Ernest Hemingway in the fight scenes.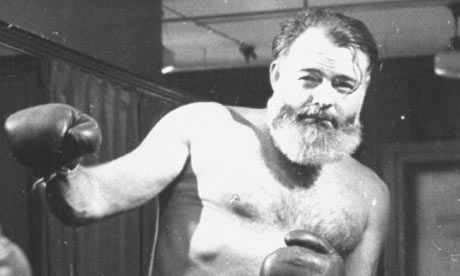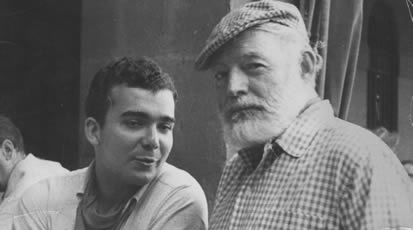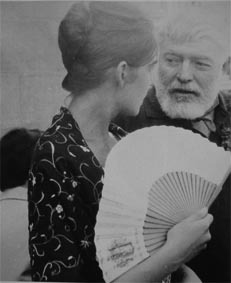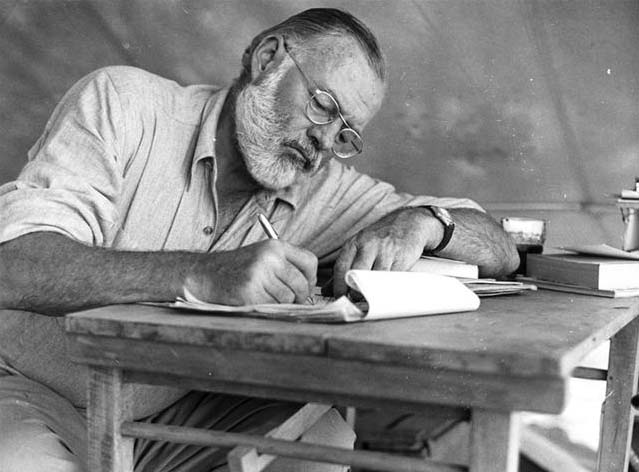 Ernest Hemingway in San Fermin near Pamplona, Spain

Hemingway with Ava Gardner

Hemingway writing in East Africa, 1954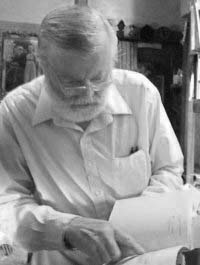 Norbert Kox researching (circa 2006)

The real Ernest Hemingway, jabbing in the mirror

Norbert H. Kox in the Great Arthur House, London, 2008

(photo by Cathy Ward)


American Visionary Artist Norbert Kox fell into the role of Ernest Hemingway in the film, perhaps destined for the part.

Although he is known by many as Mr. Noah, ever since his first visit to Bimini several Island residents had taken to calling him Papa Hemingway, due to the striking resemblance.

* See comparison pictures below *

On the Island of Bimini, Ernest Hemingway offered the prize of a crisp new US $100 bill to any native who could last three rounds in the ring with him. The challenge was first taken up by Willard Saunders, Herman (aka Ermie) Butler, and John Duncombe. None of them made it the full three rounds and over the years the prize was never collected by any Biminite.

* Scroll down for video and stills *

Ernest Hemingway, 1899-1961